Cheap Hotels In Central Java Cities – Pekalongan, Kudus, Solo, Semarang, Jepara | When we are talking about accommodations in Central Java, there won't be a question. All counties and cities in Central Java already has  hotels. Although not all of them are five-star hotel, but at least we have many three-star hotels or jasmine hotels. Central Java has the luxury hotels, historic hotels, tourist villages with great homestays. Central Java is really a great destination for everyone. If you are still looking for cheap hotels to stay in Central Java, here are some cheap hotels you can find in some cities you'd like to visit.
PEKALONGAN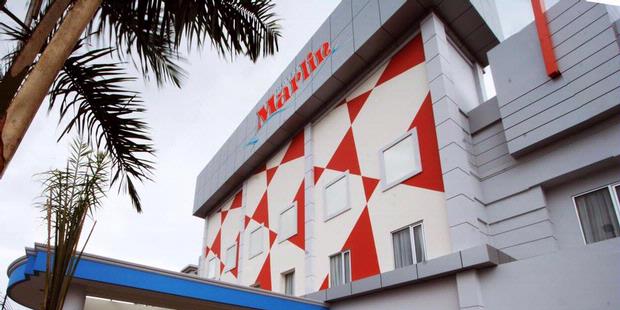 Batik fans obliged to spend the night in Pekalongan. Because, this is where batik industry is so developed. One of the recommended cheap hotel is Hotel Marlin. Conveniently located for road users in the northern coast line. From Jakarta to the east through the northern coast will inevitably pass through the hotel. Precisely, Marlin Hotel is located on Jalan Raya No. Wiradesa. 25, Pekalongan.
This two-star hotel offers two room types, Standard and Deluxe. All rooms are spacious and equipped with flat TV with cable programs, hot water shower, and free Wi-Fi access in all hotel areas. All rooms are air-conditioned. Room rates start from Rp 275,000 per night and include breakfast.
KUDUS
Culinary tourism and religious tourism is suitable for KUDUS. KUDUS is known as the "kretek" cigarette city. Interested in exploring Kudus? You don't need to worry about the accommodation problems. Kudus offers a wide selection of accommodation varies from jasmine hotels to four-star hotels. One of the cheap hotel we recommend is the Central Hotel. The hotel is located on Jalan Kepodang 17, Kudus. From the outside, the hotel is shaped like a shop that appears simple. However, that does not mean what the rooms look. The rooms appear clean and comfortable.
The hotel provides one room type only, that is standard with prices ranging from Rp 250,000 per night and include breakfast. Each room is equipped with the facilities like star hotels such as television, mini bar, and coffee maker. Air-conditioned course. Bathroom with hot shower.
SOLO

Baron Indah Hotel located in the historic area. Not only rich in historical narrative, the hotel is beautiful with the typical architecture of Java. The address is located on Jalan Dr. Rajiman. 392, Laweyan, Solo. Although the room rate is relatively cheap, but the spa facilities is available to guests. The hotel's location is very strategic, which is close to Kampung Batik Laweyan, The Solo Palace, and the center of traditional food center. Aware of this, the hotel provides a tour package of the attractions near the hotel using a pedicab or horse cart.
There are several types of rooms to choose from the Superior Room, Deluxe Room and Executive Room. Room rates start from Rp 338,000 per night and include breakfast. If you come with your family, you can choose rooms spacious Executive Suite Room. All rooms are air conditioned and television. Free Internet is not limited in any room type.
SEMARANG
For sightseeing, Semarang no question about it. Travel to the culinary culture, so many choices. Even with the existing hotel in Semarang. For cheap hotel, can select Whiz Semarang Hotel. There are only two types of rooms are distinguished by the number of beds, the Whiz Single or room with one bed and Double Whiz or a room with two beds.
Rooms equipped with television and cable programs free internet access. A shower bathroom with hot water. Room rates start from Rp 350,000 per night and include breakfast. Whiz Semarang Hotel is located on Jalan Kapten Piere Tendean No. 9. The location is very close to the Paragon Mall. Although the rooms are not too broad, but very comfortable and clean.
JEPARA

Rather difficult to find cheap and comfortable hotel in Jepara. Recently on the rise because of Jepara Karimun Java. Though Jepara itself so many sights to explore. For the choice of where to stay can choose Jepara Indah Hotel. The hotel is located in Jalan HOS Cokroaminoto No. 12. Long-established hotel is really impressive is old and simple. However, relatively clean and comfortable rooms. The impression was old school in every room.
There are three room types namely Standard, Deluxe, and Suite. Room rates starts from Rp 325,000 per night and include breakfast. Rooms are spacious and equipped with air conditioning and television with cable programs. While hot water shower bath, some with additional bath. Internet access is restricted only in the lobby area.