Bali is not only Kuta and other beautiful beaches. However, Bali has other charms, which is a strong culture. One of them is Ubud which has offered cultural attractions for tourists since a long time ago. Ubud will become the next icon of Bali. This is a statement of the Chairman of Ubud Hotels Association, Heri Sumawan.
Heri said Ubud is the flagship product of cultural tourism. In contrast to the tourism which brings modernity, he said, cultural tourism is not going to change, but is deeply entrenched in local society.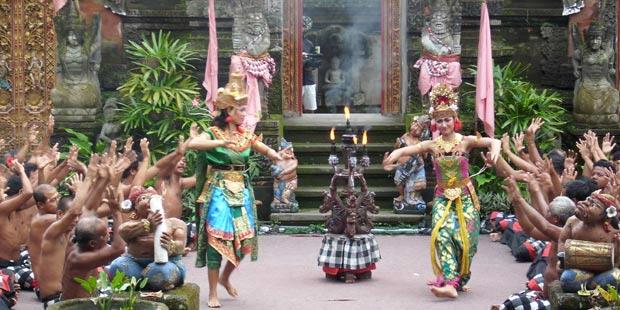 The same thing is expressed also by Tjokorda Oka Artha Sukawati Ardhana. He said that the context of the Bali tourism is cultural tourism.
"Ubud is the center of Balinese culture. I dare say that the cultural center of Ubud Bali as we see from the history and civilization of Bali, Ubud sudat recorded since the 9th century," said Tjokorda.
He added Ubud area has developed into tourism since 1930. At that time, the people of Europe promoted Ubud to the world through art displays and cultural life of the people of Ubud. That is to say, the beginning of the Bali tourism promotion was originally through cultural tourism.
Ubud Hotels Association itself is an association of hotels, resorts and villas in Ubud tourist area. This association was formed in 2004 by the number of members of the 46 hotels and resorts.
The primary mission of Ubud Hotels Association is to voice as one tourist destination in Bali in a container. Arts and culture as the main focus of excellence destinations Ubud.
More recently, Ubud was named the best city in Asia by Conde Nast Traveller readers preferred version 2009. Ubud is also the more famous after a background where shooting film "Eat, Pray and Love" in 2010. source: Kompas